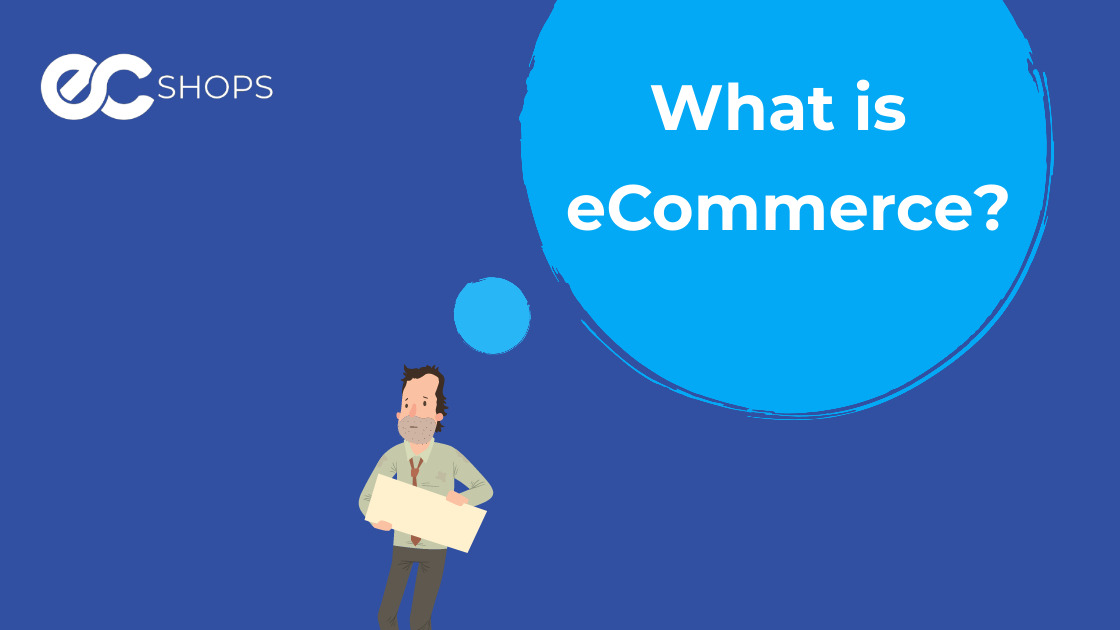 What is the meaning of ecommerce?
What is the meaning of ecommerce?

E-commerce is an abbreviated term for 'electronic commerce', which refers to the buying and selling of products or services over electronic systems such as the internet. It can be considered to be the modern equivalent of the traditional retail businesses.
E-commerce is at its most basic level, a type of retail business that operates exclusively or mainly on the internet. The ecommerce has become one of the most important business concepts in recent times because it provides online shopping to customers with increased convenience and accessibility.
Why 2022 is the year of ecommerce?

Why 2022 is the year of ecommerce?

There are many reasons why 2022 is the year of ecommerce. For example, the growing number of smart phones will lead to increased demand for mobile commerce. The introduction of 5G will lead to faster internet speeds and greater bandwidths. The growth in online shopping, has led to more people purchasing goods online rather than in-store.
Various online sources state that the ecommerce market is growing at 15% per year, which means that it is projected to be worth $4 trillion by 2022.
You are missing big time if your business is not doing ecommerce
You are missing big time if your business is not doing ecommerce
This is a great opportunity for businesses to make their products and services available to an extended customer base.
Ecommerce has created the ability for you to spend less money on marketing, so you can focus on gaining more customers. You can also deliver products or services directly to your customers' doorsteps, which lets them enjoy the product immediately after ordering it.
There are many benefits of ecommerce that come with it, but just like any other business venture, there are challenges that come with it as well. These include: having enough storage for inventory, hiring employees who can run the online store efficiently and effectively, and making sure all your products are shipped in a timely manner without getting lost in transit.
The changing face of ecommerce Marketing

The changing face of ecommerce marketing



Malls are dying, and retail stores are becoming obsolete. Brick-and-mortar stores lose the battle against online shopping, while ecommerce continues to grow exponentially. As a result, retailers are shifting their focus to digital marketing strategies that complement their in-store offerings.
Retailers who want to survive in this new era need to rethink their marketing strategies and build brands that don't depend on physical stores for success.
Retailers need to be flexible with their digital advertising campaigns because they can't rely on one platform or one tactic. They also need to use every opportunity possible to stay relevant in an increasingly competitive market like social media or influencer campaigns.
The world of ecommerce marketing is changing rapidly. Shoppers are no longer looking for a product, they are looking to shop. It has become less about what you have, but rather what and how you offer it. The consumer has become the king.
Ecommerce marketing is constantly evolving to stay competitive in the digital age. Companies are constantly coming up with new ways to create an emotional connection with customers, or to collect data for future targeting.
The Importance of Customer Service in the Ecommerce Space
The Importance of Customer Service in the Ecommerce Space
As consumers, we've come to expect a certain level of service when we purchase goods and services. We've come to rely on customer service to resolve problems and help us with questions so we can get back to our lives. As customers, we should all strive for a great experience. Without that positive experience, the likelihood of us purchasing from that company again is slim.
A customer service is an important part of any ecommerce company, as it helps to form customer relationships, keep customers happy and satisfy their needs. This section will outline the importance of customer service in the ecommerce space.
One of the most important components of customer service is understanding your customers. With insights into who your customers are, it becomes easier to offer solutions for their problems and meet their needs.
Companies with a high-quality customer service often see long-term benefits because they are able to build goodwill with their customers through this channel.
While ecommerce provides many benefits to retailers, it also introduces new challenges. If you don't invest in technology for your online store, customers will find someone who does.
It's crucial for businesses to adapt to the changing marketplace and take advantage of innovations that can help them stand out among their competition.